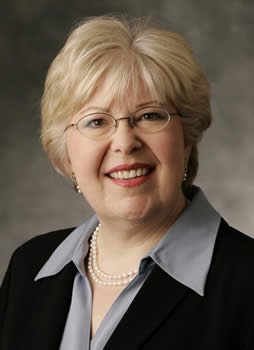 CYNDY STIEHL SUPPORTS
PENINSULA PLAYERS BUILDING CAMPAIGN AND ENCOURAGES EDUCATIONAL OUTREACH
August 31, 2005. Fish Creek, Wisconsin. Cyndy Stiehl, a long time visitor to and current resident of Door County, Wisconsin, has shown support for Peninsula Players' building and renovation plans with a significant gift to the "Protecting the Past, Insuring the Future" capital campaign. Funds given to the campaign will be used to construct a new scene shop and rebuild the theater's stagehouse and audience pavilion. Construction will begin this fall following the close of Peninsula Players' season September 18.
"This project is not just important, it's essential," Stiehl said during a phone interview last Friday following a backstage tour earlier in the week. "Peninsula Players is the oldest arts organization in Door County. They started everything that is so wonderful about the arts culture up here and we can't let them fade away. It's absolutely essential this project be supported because it is so badly needed."
Stiehl has attended performances at Peninsula Players since she started visiting Door County in the 1960s and fondly remembers her first professional theater experience being at the Players when she was a young girl.
Now, Stiehl is a prominent supporter of the arts and education throughout Door County. She serves as Vice Chairperson on the Board of Directors at American Folklore Theatre and has performed as a guest artist with the Midsummer's Music Festival and American Folklore Theatre. Her next performance is set for October 4 at Björklunden Lodge. In addition to her involvement in the arts, Stiehl is Vice Chair of the Board of Trustees for Lawrence University and serves on the endowment committee of the Door County YMCA.
With her gift, Stiehl has encouraged Peninsula Players to expand its educational outreach program.
"The community which supports us up here in Door County is absolutely wonderful. In return, it's essential for organizations [like Peninsula Players] to support the local community through outreach programs." Stiehl said. "Community outreach is just as essential as community support for the Players' in this campaign.
"It's especially important to me," Stiehl continued, "because I support education and the arts. The closer I can get to supporting both at the same time, the happier I am."
With Stiehl's encouragement, Peninsula Players is working with local high schools to institute a program that will provide every Door County high school student with the opportunity to visit Peninsula Players, learn about the inner workings of a professional theater, and participate in discussions with the Players' professional acting company. In the future, Peninsula Players also hopes to offer workshops for students and/or adults who wish to learn more about specific aspects of theater such as stage combat, improvisation and audition techniques. Currently, such workshops are available to Peninsula Players interns each summer but are not yet open to the public. Additional outreach efforts this summer have been arranged in conjunction with YMCA day camps and organizations such as HELP of Door County.
"Outreach programs and artistic programming will improve with the completion of Peninsula Players' campaign," said Todd Schmidt, Executive Producer. "We'll have the space to host more events and the ability to show people how a modern-day professional theater operates backstage."
"The Players with a new state of the art theater can only further enhance the incredible arts opportunities we have here by bringing more and more complex theater and thereby providing shows that are even more fulfilling for Door County arts patrons." Stiehl said.
The generosity of individuals such as Cyndy Stiehl has allowed Peninsula Players to raise more than half of its $6.2 million campaign goal to date. Fundraising for the project will continue even after construction has started this fall. Peninsula Players is a not-for-profit organization and all donations made to the organization are fully tax-deductible.
Construction of the stagehouse and audience pavilion is scheduled to begin later this month and will be completed in time for Peninsula Players to open its 71st season in the new facility next June. The new canteen and lobby area are complete and in use nightly at the theater.
The Peninsula Players Theatre is America's oldest professional resident summer theater, and traditionally presents a season of five productions each year from late-June to mid-October. The 2005 season will conclude September 18 to accommodate building plans. Playing from now until the end of the season is "Escanaba in Da Moonlight" by Jeff Daniels. Peninsula Players is located three miles south of Fish Creek and one-half mile west of State 42.