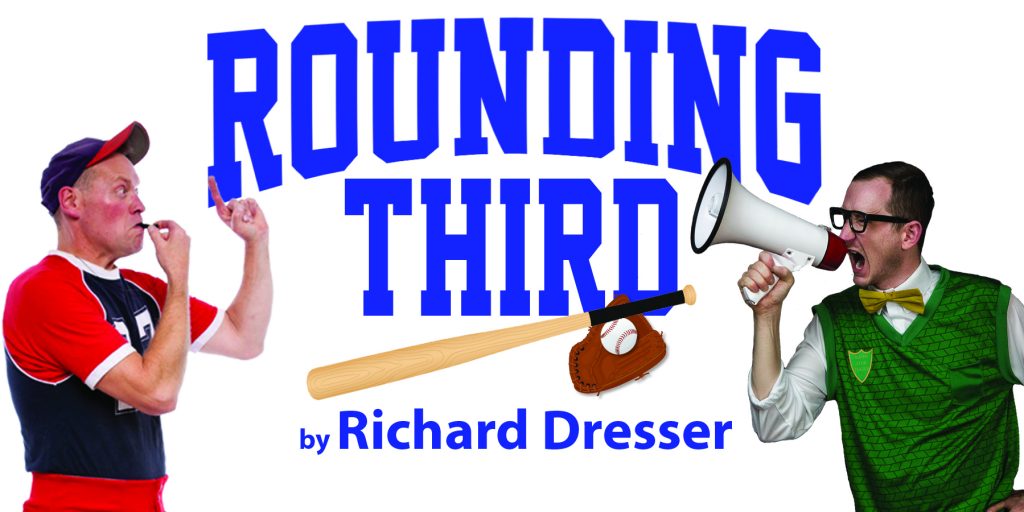 September 9 – October 18, 2020
A Big-League Comedy about Little League Coaches
Directed by Greg Vinkler
Sponsored by Tony & Judy Licata and Main Street Market
Two very different coaches, one hilarious journey to the championship!
This endearing comedy features two very mismatched Little League coaches, Don and Michael. Don, who is never "Donald," is a seasoned veteran and Michael, who is never "Mike," an inexperienced rookie. They're an odd couple if there ever was one. As they lead their team (and their sons) through the season, they laugh, they learn a few things and they come together for the team. These coaches and fathers try very hard at making it all work, but have really opposing views on how to do all of it. Is it better to be tough – or be protective? Is yelling good? Or should everyone get a trophy? These dads argue about their kids, punctuality, winning vs. fun, mocha latte vs. beer, and the importance of wearing the right equipment. With the bases loaded, Don and Michael batter-up and hilariously take on the great American pastime.
"Rounding Third introduces us to two coaches — one a veteran, the other a new recruit. Their clash of styles and wills drives this funny, acerbic and touching play through the bumpy terrain of fatherhood and baseball." – Playbill.com
Tickets $41/$44/$47
Students age 18 and under half-price.
Curtain Times Tuesday through Sunday 7:00 p.m.*
*Except for Sundays, September 27, October 4 & 18 at 2:00 p.m.
Content Advisory: There is no official rating system for live theater. We encourage you to use your judgment based on your child's age and maturity level. Rounding Third contains mild adult language.