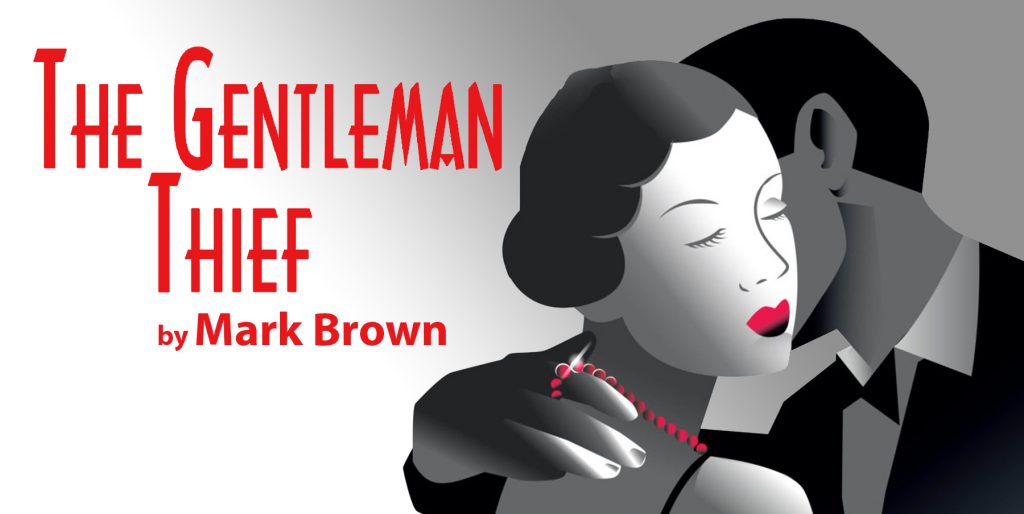 September 9 – October 18, 2020
A world première romantic comedy-caper.
Sponsored by Door County Medical Center and Main Street Market
A fast-paced tale of international intrigue, mystery and romance.
This bubbling new comedy, bursting with a myriad of characters – Broadway actors, bumbling burglars, suspicious detectives, daffy English lords and a wisecracking hero – is set in the world of 1930s screwball comedy. Jimmy Pitt, a handsome millionaire bachelor (who may or may not be a notorious jewel thief) and Molly have just fallen in love at first sight on an ocean liner, but this elusive beauty keeps slipping through his fingers. While in New York, Jimmy makes a chance bet with an actor friend that he can burgle a house, leave a clue and get away without being caught. Jimmy does indeed easily break into a likely house – and discovers its owner is the crooked police Captain McEachern – and the father of lovely Molly! Jimmy follows them to England, where McEachern wants very much to buy himself a title. Jimmy and his dim-witted but quick-fingered friend Spike find themselves under the same castle roof as Molly, her father, the eccentric Lord Dreever family, a very valuable necklace and a host of colorful characters.
"The Gentleman Thief" is an homage to the lighthearted, screwball comedies of the late 1930s featuring Cary Grant, William Powell and Myrna Loy. Based on P.G. Wodehouse's "A Gentleman of Leisure."
A popular hit of The Play's The Thing, the Peninsula Players' winter play reading series.
Tickets $41/$44/$47
Students age 18 and under half price.
Curtain Times Tuesday through Sunday at 7:00 p.m.*
*Except for Sunday, October 18 at 2:00 p.m.
Additional Sunday matinees to be announced in May.
Content Advisory: There is no official rating system for live theater. We encourage you to use your judgment based on your child's age and maturity level. The Gentleman Thief contains alcohol use, simulated smoking and thievery.