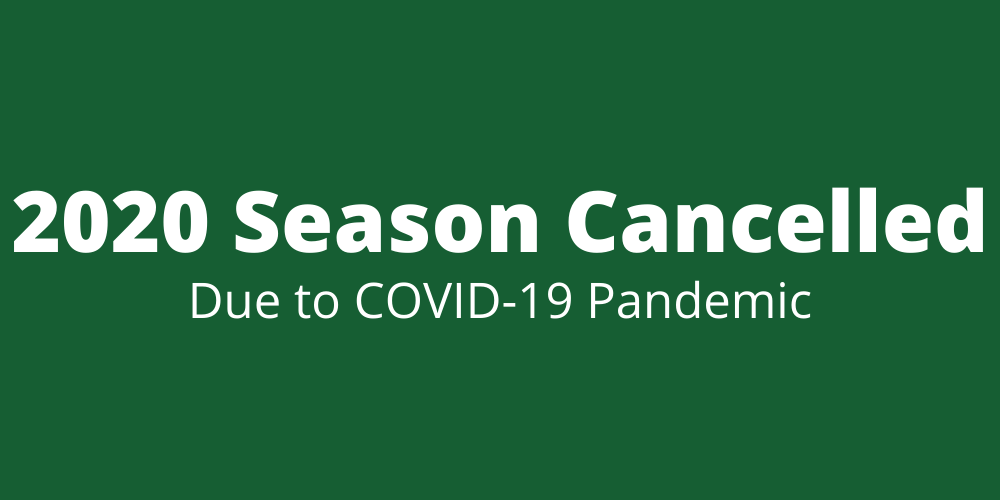 On April 17th, we shared the heartbreaking news that we canceled our summer productions due to COVID-19. At that time we also shared our intention to present an autumn production if the global crisis was under control. Unfortunately, after weighing numerous scenarios, creating social distance seating plans and reviewing countless safety protocols to aid in our autumn re-opening, the staff and Board of Directors have determined that closing for the remainder of the 2020 season is the only responsible path forward. Please know that this is not the news we had hoped to share with you. As stewards of this 85-year-old Door County icon, it is our duty to put the safety of our staff, volunteers and patrons, as well as the financial security of the organization, first and foremost.
As Artistic Director Greg Vinkler mentioned during our opening night welcome video, "we have been here for 85 years with you, hearing, sharing and telling stories. We are fortunate to have 85 years of sharing the beauty and magic created inside the theater as well as the beauty and magic nature provides for us all around the theater. We are so grateful and blessed to live in the hearts of so many patrons. Eighty-five years is a long time, we love what we do, and we do not plan to go away."
No truer words could be spoken and it is our sincere desire to bring you a bit of the Peninsula Players Experience you all have come to know and love through our weekly interview series, Peninsula Players Presents. These short interviews will be published each Tuesday of what would have been our 2020 season, June 16 – October 18. Additionally, please take a moment to view those businesses, organizations and individuals who have supported Peninsula Players through sponsorships, annual fund contributions, playbill advertising or through their volunteering on our Board of Directors/National Advisory Council.
With love from all of us at your home down by the bay,
Brian Kelsey
Managing Director

Wheelchairs/Walkers/Scooters
Accessible seating (wheelchairs and walkers etc.) with no stairs is available in Row K. Every row, other than Row K has a step(s). Please phone the Box Office for the availability of accessible seating in Row K.

Assisted Listening System
Assisted Listening Devices (ALD) amplify and clarify sound by cutting down ambient noise. Peninsula Players is equipped with a Hearing Loop in rows A to S and an FM-based ALD system in the balcony rows AA and BB. Patrons who require an ALD may visit the Canteen before the show. Reservations are not necessary. These devices are offered free of charge on a first-come-first-served basis. A driver's license or ID with printed address is required as a security deposit.