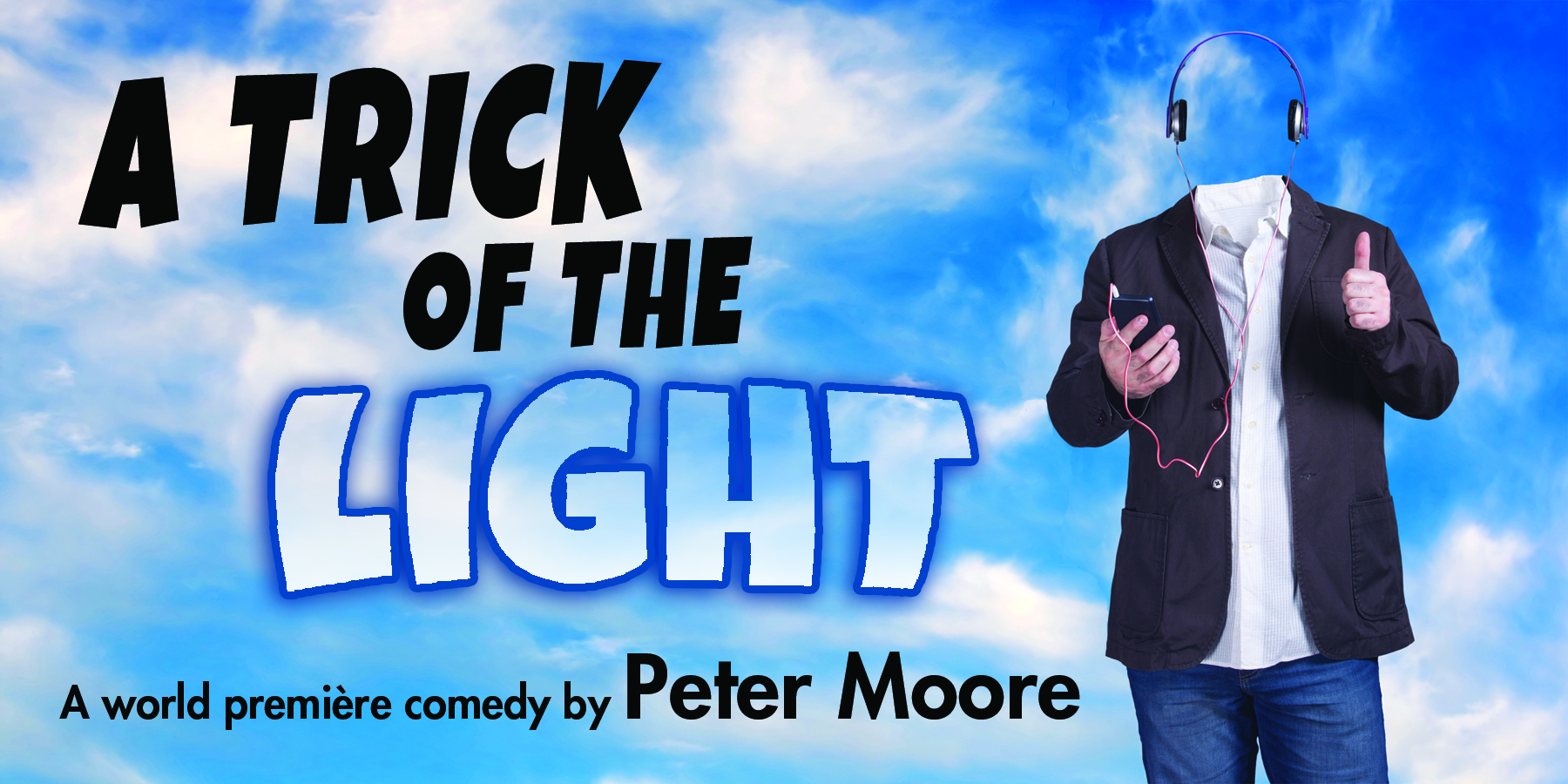 June 18 – July 7, 2019
Eddie discovers an astonishing skill – he can become invisible! Directed by Tom Mula Sponsored by Tony & Judy Licata
Eddie, a middle-aged guy living a pretty normal life, has just discovered he has the ability to vanish at will. Really! Completely invisible! And he has no idea where it came from. What should he do about it? Or should he do anything about it – he doesn't know. Those who see him vanish are impressed, but of course it must be a trick- hey, can he do any others? His good friends Marty and Darrell want to help, but really are at as much of a loss as Eddie. And to his bafflement, he can't vanish at all in front of his wife Beth, so she doesn't believe him. With his life somewhat in chaos, he agrees to consult a young, somewhat unorthodox counselor, who may have answers – but who may also have a few questions; because life, after all, is never tidy.
Peninsula Players is proud to present the world premiere of this delightful comedy with a big heart! Playing fast and loose with time, place and imagination, A TRICK OF THE LIGHT hilariously explores the ordinariness of the extraordinary and exactly what constitutes a life well lived.
Ticket Prices
$40, $43 & $46.
Show Times
8PM Tuesday – Saturday and 7:30PM on Sunday except July 7th at 4PM.
Cast
Cassandra Bissell, Joe Foust, Neil Brookshire, Noah Simon, Hayley Burgess
Designers
| | |
| --- | --- |
| Scenic Design | Keith Pitts |
| Costume Design | Rachel Lambert |
| Lighting Design | Steve White |
| Sound Design | Christopher Kriz |
| Properties | Wendy Huber |
| Scenic Artist | Eileen Rozycki |
| Stage Manager | Richelle Harrington |
| Production Manager | Cody Westgaard |