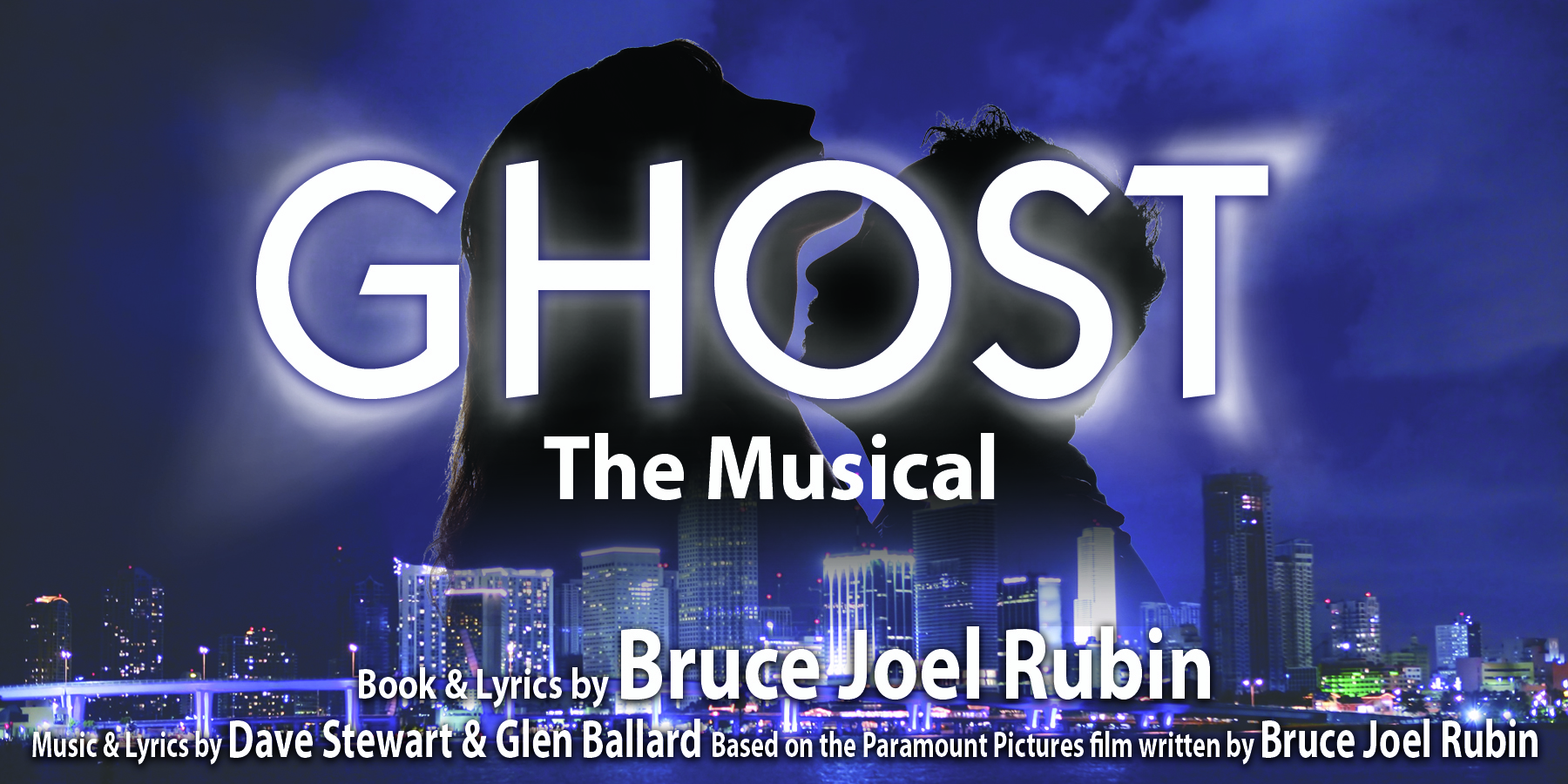 July 31 – August 18, 2019
A timeless fantasy about the power of love.
Directed & Choreographed by Linda Fortunato
Sponsored by Alibi Marina and Harbor Guest House with Support from The Cordon Family Foundation
This musical adaptation of the 1990 Academy Award-winning film follows the love story of Sam and Molly. Their romance takes a shocking turn after Sam's untimely death. Trapped between two worlds, Sam refuses to leave Molly when he learns she is in grave danger. In an attempt to communicate with her, Sam enlists the help of a storefront psychic, Ode Mae Brown, to hilarious and harrowing effect. This romantic fantasy-thriller about the power of love features a score by Grammy Award-winning songwriters Dave Stewart and Glen Ballard, and includes the Righteous Brother's classic "Unchained Melody."
Patrick Swayze, Demi Moore and Whoopi Goldberg performances made Ghost one of the most memorable cinematic experience of all time. See Sam and Molly's romance come alive onstage in a smart, funny, suspenseful and very romantic musical love story.
Composers and co-lyricists are Grammy Award-winning songwriters and producers. Glen Ballard has produced and written songs for Alanis Morissette, Michael Jackson, Aerosmith, Dave Matthews, Christina Aguilera. Dave Stewart, of Eurythmics fame, and produced and written for Stevie Nicks, Tom Petty, Katy Perry and Bon Jovi. Together these tremendous musical talents have sold a quarter-billion albums. Get ready to fall in love all over again — with a big heart and even bigger laughs. This gem of a musical is out of this world!
Ticket Prices
$43, $46 & $49.
Show Times
8PM Tuesday – Saturday and 7:30PM on Sunday except August 18th at 4PM.
Cast
Jeffrey Todd Parrott, Camille Robinson, Camille Robinson, Eben Logan, Ashley Lanyon, Christie Coran, Alexis J. Roston, Will Skrip, Denzel Tsopnang, Esteban Andres Cruz
Designers
| | |
| --- | --- |
| Scenic Design | Jeff Kmiec |
| Costume Design | Karin Kopischke |
| Lighting Design | Guy Rhodes |
| Sound Design | Barry Funderburg |
| Properties | Wendy Huber |
| Scenic Artist | Eileen Rozycki |
| Stage Manager | Richelle Harrington |
| Musical Director | Valerie Maze |
| Asst. Stage Manager | Kaitlin Kitzmiller |
| Production Manager | Cody Westgaard |
| Fight Choreography | Joe Foust |