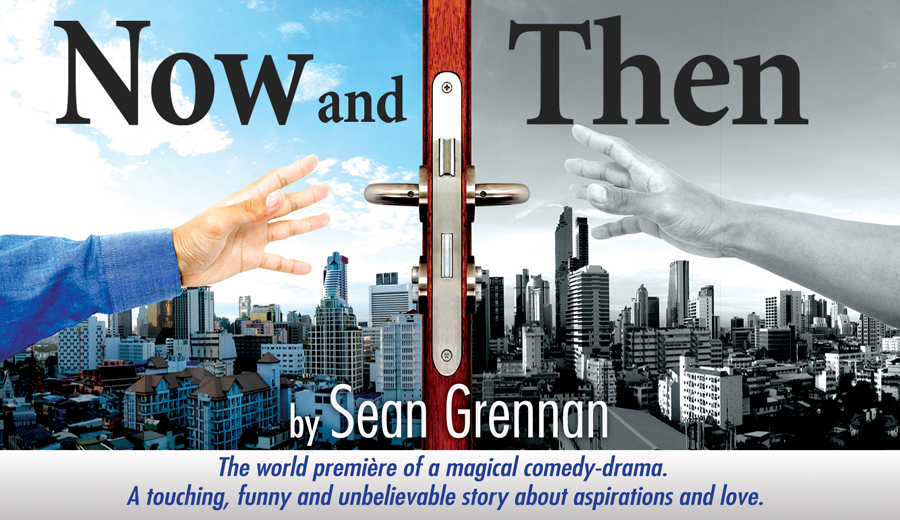 Directed by Tom Mula
Sponsored by Tony & Judy Licata
The world première of a magical comedy-drama by Sean Grennan, the author of Making God Laugh and The Tin Woman.
An unbelievable, funny and ultimately moving story about love and its wayward ways. Jamie is a young aspiring pianist working as a bartender. He is closing up for the night when an amiable older gentleman, who seems to know the place very well, enters and engages him in a friendly conversation. Jamie's girlfriend Abby comes in. They are very much in love. Before you know it, the gentleman offers them a thousand dollars – each – to sit and just talk with him for one hour. They both could use the money and with some reluctance agree, and then hear an incredible story that changes their lives. A surprising fable about what it means to really love someone.
Ticket Prices
$39, $42 & $45.
Show Times
8PM Tuesday – Saturday and 7:30PM on Sunday except July 1st at 4PM.
Cast
Sean Fortunato, Greg Vinkler, Erica Elam, Barbara Robertson
Designers
| | |
| --- | --- |
| Scenic Design | Sarah E. Ross |
| Costume Design | Rachel Lambert |
| Lighting Design | Steve White |
| Sound Design | Michael Tutaj |
| Properties | Pauline Oleksy |
| Scenic Artist | Eileen Rozycki |
| Stage Manager | Richelle Harrington |
| Production Manager | Cody Westgaard |