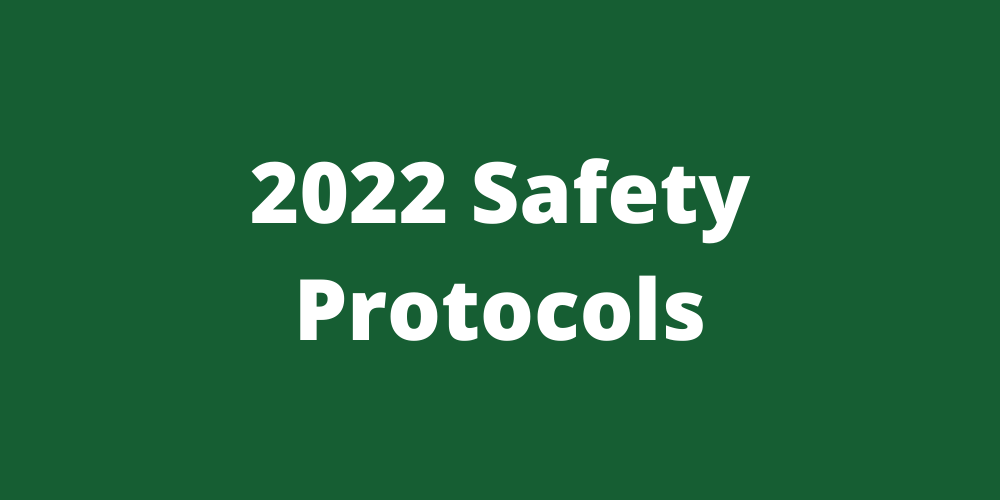 Please review our safety protocols before purchasing tickets and check back prior to your visit as we will continue to update this page as guidelines change. We are excited to welcome you back and with the cooperation of all, we may safely gather under the canopy of the cedar forest and enjoy stellar live performances once again.
Capacity. Peninsula Players will perform at a reduced capacity. The online ticketing system will automatically socially distance your seats from other parties. There will be two empty seats between groups, no matter the size, and no one will be placed directly in front of or behind another group. Phone sales will function the same way, and seat location will be on a first-come, first-serve basis. If you want to sit with a group of friends, please assign one person to be the buyer of all of the tickets.
Advance ticket sales only. The Box Office will not be open for walk-up sales before performances. Please make advance ticket purchases through our online ticketing system by clicking here or calling the Box Office at (920) 868-3287.
Sides Up! Dress for the weather! The sides, doors and vents of the all-weather pavilion will remain open during all performances in 2021 for ventilation and to maximize fresh airflow. Like the old postal motto, neither snow, nor rain, nor cold, nor wind will bring down the sides of the theater from their appointed fully open positions. Do you recall the days of the creaky chairs when you brought a blanket? 2021 will be about the nostalgia of the old theater so dress for the weather – the side panels and doors will always remain open.
Masks: Masks will not be required to attend a performance at Peninsula Players Theatre. If you are unvaccinated or immunocompromised, we kindly request that you mask in all enclosed spaces.
If you are feeling ill, even just a little bit, please stay at home. The Box Office will help you exchange your tickets, convert the value into an Annual Fund donation or a Gift Certificate, or provide a refund.
No Smoking. Peninsula Players Theatre is a smoke-free campus, therefore smoking is prohibited on our grounds. Please note that performers may use props to simulate smoking as required by the playwright.
Hand sanitization stations. Stations will be available near all entryways to the theater, restrooms and in other strategic locations around the artistic campus.
Restrooms. Public restrooms will be closed during the day to foot traffic and will only be opened 90-minutes before curtain time.
Vaccinated Company Members. We believe in the vaccine and have put together a fully vaccinated company. Based on union requirements, we will perform weekly COVID tests on all members of our company in partnership with Door County Medical Center.
Beer Garden, Luna Bar and Canteen. You are welcome to continue to bring your food for an outdoor picnic and enjoy our new tables 90 minutes prior to curtain time. Please do not arrive before 5:30 p.m. (12:30 p.m. on Sundays). Our company members will be using the Beer Garden picnic area for their socially-distanced meals. The Luna Bar will open 90-minutes before each show, and glasses of wine and other beverages will be available for purchase. No food is allowed in the theater. As masking requirements fluctuate, so will our policy on bottled water in the theater. If masks will be required for performances then no water bottles will be allowed inside. The Canteen will be open 90-minutes before curtain to purchase Peninsula Players Theatre merchandise and to check out an assisted listening device.
Contactless Ticketing/Playbill: We will only be providing contactless print-at-home or digital tickets this season. Please bring your printed tickets with you or make sure your mobile device is fully charged and that your tickets are downloaded so that they may be scanned by our ushers. Peninsula Players Theatre will provide an electronic playbill to ticket buyers via email as well as on our website under the Playbill tab of each production.
Curtain Times: Romance in D performs Tuesday through Saturday at 7:00 p.m. and Sundays at 2:00 p.m.

Wheelchairs/Walkers/Scooters
Accessible seating (wheelchairs and walkers etc.) with no stairs is available in Row K. Every row, other than Row K has a step(s). Please phone the Box Office for the availability of accessible seating in Row K.

Assisted Listening System
Assisted Listening Devices (ALD) amplify and clarify sound by cutting down ambient noise. Peninsula Players is equipped with a Hearing Loop in rows A to S and an FM-based ALD system in the balcony rows AA and BB. Patrons who require an ALD may visit the Canteen before the show. Reservations are not necessary. These devices are offered free of charge on a first-come-first-served basis. A driver's license or ID with printed address is required as a security deposit.