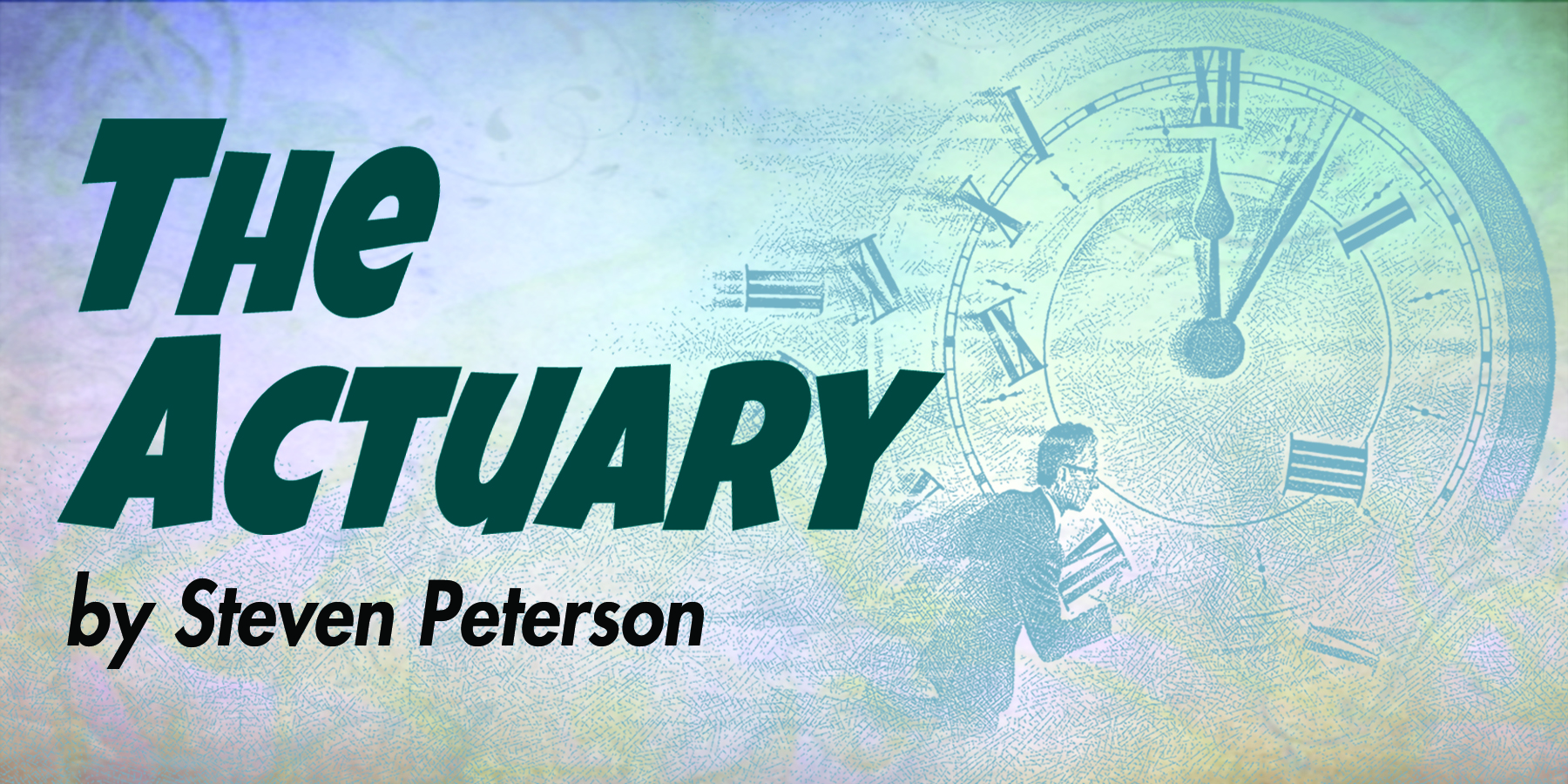 Directed by Kevin Christopher Fox
Sponsored by Bill Hartman & Jim Nelson, Two Real-Life Actuaries
Romance, marriage, family – told in reverse! Ed Brooks is an actuary and considers himself the most boring man in the world. He and his loving wife Barb, an enthusiastic sales leader for Bonnie Bay Cosmetics who drives a purple Cadillac, attend a baby shower for their daughter Tabitha, due in four days. At the shower is her husband Lyle (in the middle of developing a killer app called Whozit) and their close friends Avery and Richard, who are engaged to be married. The highlight of the party is to be the "Baby Shower Bombshell," a sealed envelope Ed has brought telling them whether it's a boy or a girl. The envelope is opened and the surprising news within jolts the party guests. Being the kind of guy nobody notices actually helps as Ed takes us backward in time to show us how the family got to this point. The Actuary is about family, it's about love and it's about a man who discovers that, perhaps, he is not so boring as he thought.
Ticket Prices
$38, $41 & $44.
Show Times
8PM Tuesday – Saturday and 7:30PM on Sunday except July 2nd at 4PM.
Cast
Greg Vinkler, Judy Blue, Erica Elam, Matt Holzfeind, Kyle Hatley, Emma Rosenthal
Designers
| | |
| --- | --- |
| Scenic Design | Sarah E. Ross |
| Costume Design | Rachel Lambert |
| Lighting Design | Steve White |
| Sound Design | Chris Kriz |
| Properties | Wendy Huber |
| Stage Manager | Richelle Harrington |
| Production Manager | Cody Westgaard |

Wheelchairs/Walkers/Scooters
Accessible seating (wheelchairs and walkers etc.) with no stairs is available in Row K. Every row, other than Row K has a step(s). Please phone the Box Office for the availability of accessible seating in Row K.

Assisted Listening System
Assisted Listening Devices (ALD) amplify and clarify sound by cutting down ambient noise. Peninsula Players is equipped with a Hearing Loop in rows A to S and an FM-based ALD system in the balcony rows AA and BB. Patrons who require an ALD may visit the Canteen before the show. Reservations are not necessary. These devices are offered free of charge on a first-come-first-served basis. A driver's license or ID with printed address is required as a security deposit.