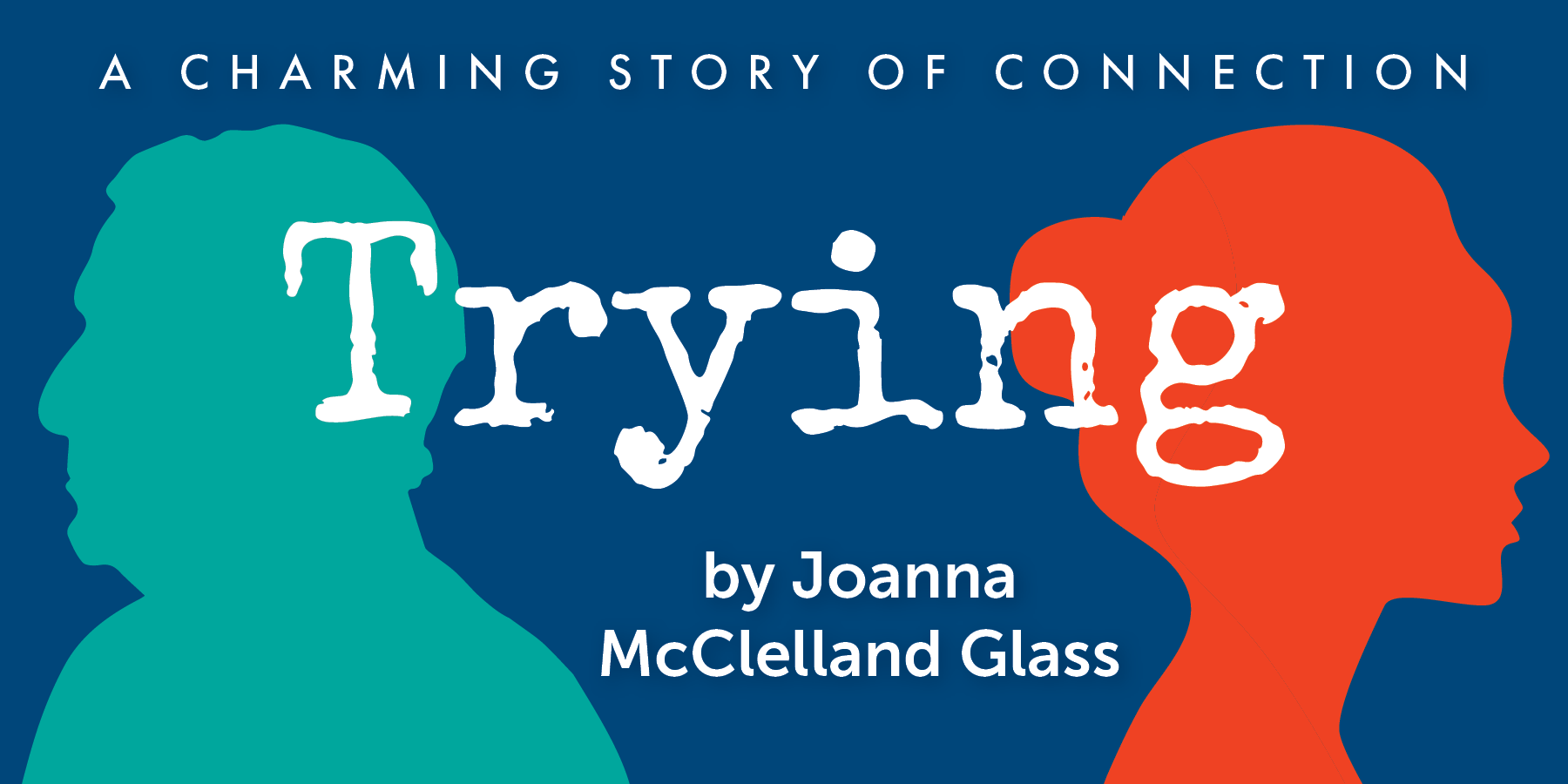 A compelling story of two vastly different people trying to understand one another. 
Judge Francis Biddle, who served as Attorney General for Franklin Roosevelt and as the chief American judge at the Nuremberg Trials, is now an arthritic man facing his own mortality.  The refined and brilliant Biddle meets his new secretary, the young, tenacious Sarah, fresh from the Canadian prairie.  We soon learn that Sarah is the latest in a line of secretaries who have not lived up to the expectations of the cantankerous judge.  Through their time together, we see how strangers from diverse backgrounds at different points in their lives can grow to understand and even learn from one another.  Trying is a moving, yet funny portrayal of finding common ground. 
Jeff Award Winner for New Work, 2004
"Comic and touching." – The New York Times
"Exquisitely literate, moving and compelling" – Variety
Notes:  This dialogue-driven two-person play explores the themes of aging and the stormy process of two equally feisty individuals, separated by age and background, of understanding each other during rapidly changing times.  Trying contains mild adult language.  Patrons with specific content concerns should contact the Box Office with direct questions.
Ticket Prices
$42, $45 & $48. Students 18 and under receive a 50% discount.
Show Times
8:00 p.m. Tuesday – Saturday and 7:30 p.m. on Sunday, except for September 3rd at 2:00 p.m.
Run Time
2 hours and 30 minutes, including one 15-minute intermission.
Cast
Lee Ernst, Emiley Kiser
Designers
Scenic Artist – Jack Magaw, Costume Design – Evelyn Danner, Lighting Design – Stephen Roy White, Sound Design – Christopher Kriz, Properties  Rowan Doe, Scenic Artist – Jessie Howe, Stage Manager – Kaitlin Kitzmiller, Asst. Stage Manager – Kimberly Ann McCann, Production Manager – Paul Cook

Wheelchairs/Walkers/Scooters
Accessible seating (wheelchairs and walkers etc.) with no stairs is available in Row K. Every row, other than Row K has a step(s). Please phone the Box Office for the availability of accessible seating in Row K.

Assisted Listening System
Assisted Listening Devices (ALD) amplify and clarify sound by cutting down ambient noise. Peninsula Players is equipped with a Hearing Loop in rows A to S and an FM-based ALD system in the balcony rows AA and BB. Patrons who require an ALD may visit the Canteen before the show. Reservations are not necessary. These devices are offered free of charge on a first-come-first-served basis. A driver's license or ID with printed address is required as a security deposit.