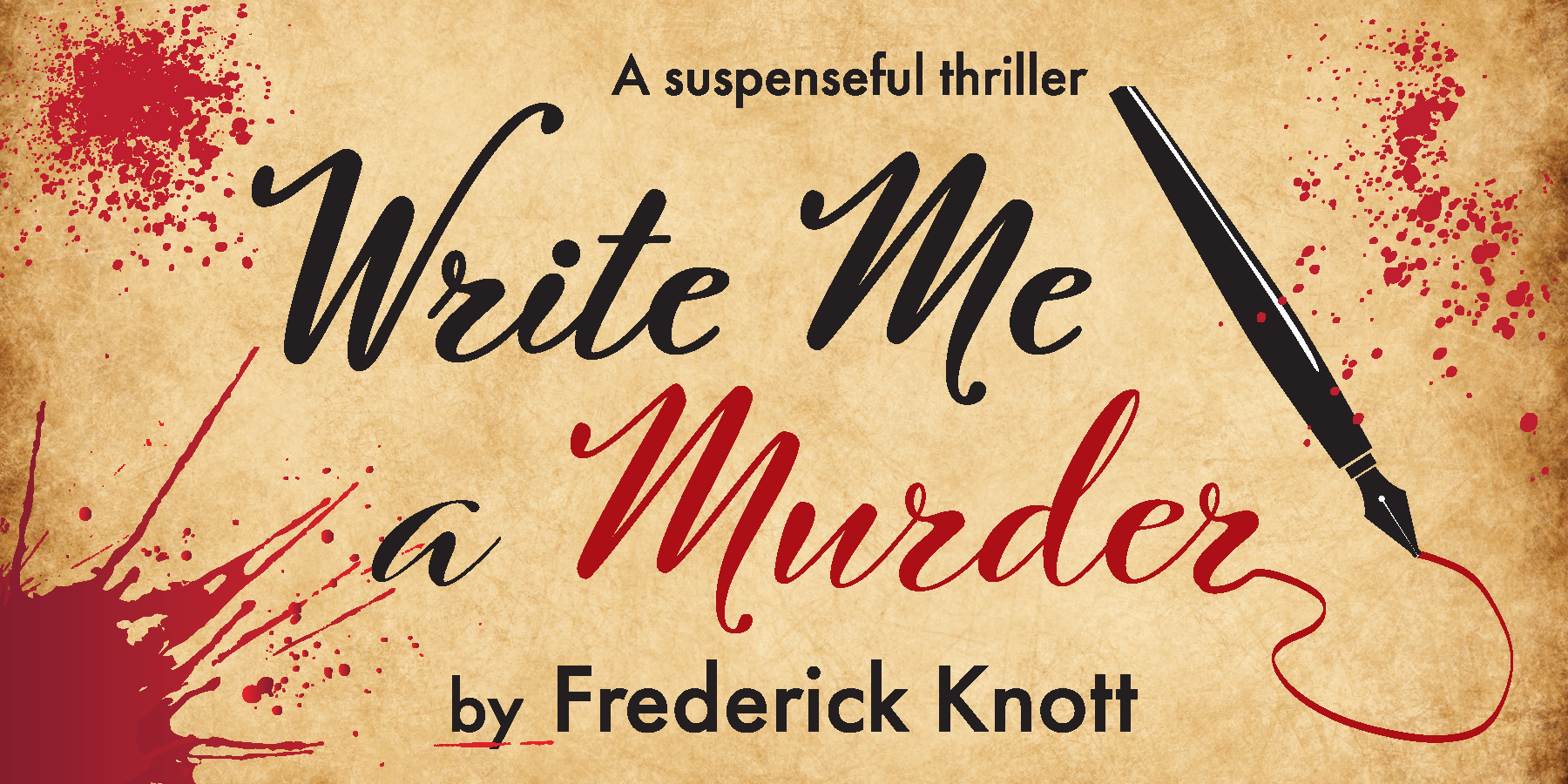 July 6 – July 24, 2022
By Frederick Knott

Directed by Greg Vinkler

Sponsored by Barbara & Richard Board and Margaret & Dale West

Two writers craft the perfect murder — is it fiction or reality?
Rodingham Manor, a stately but rather run-down 500-year-old English estate, is an ideal setting for the "perfect crime."  Mystery writer David reunites with his ne'er-do-well older brother Clive on the eve of their father's death.  Against David's wishes, Clive pushes to sell the estate to a brash and unscrupulous businessman, Charles.  While trying to sweeten the real estate deal, Charles convinces David to help his wife Julie with her budding writing career. While collaborating, the two craft the perfect murder plot for their story.  Will the fictional plot become reality?  And if so, who will fall victim to the "perfect crime"?
Edgar Allan Poe Award for Best Play, 1962 – Mystery Writers of America
"This study in suspense sets forth a "perfect crime" with such diabolical cleverness that audiences will be kept guessing until the final curtain." NY World-Telegram & Sun.
"…builds steadily, amusingly and suspensefully and reaches a swift and convincing climax." —NY Times.
Ticket Prices
$41, $44 & $47. Students 18 and under receive a 50% discount.
Show Times
8:00 p.m. Tuesday – Saturday and 7:30 p.m. on Sunday except July 24th at 2:00 p.m.
Run Time
2 hours 15 minutes.
Cast
Charlotte Booker as Dr. Woolley, Kai A. Ealy as Constable/Tibbet, Sean Fortunato as Clive, Ryan Hallahan as Charles, Xavier Edward King as David, Eva Nimmer as Julie
Designers
Scenic Design – Jack Magaw, Costume Design – Karin Kopischke, Lighting Design – Simean Carpenter, Sound Design – Joe Court, Properties – Jennifer Wernau, Scenic Artists – Alice Bracken-Carroll & Katrin Hasanov, Stage Manager – Kaitlin Kitzmiller, Assistant Stage Manager – Kimberly McCann, Production Manager – Paul Cook

Wheelchairs/Walkers/Scooters
Accessible seating (wheelchairs and walkers etc.) with no stairs is available in Row K. Every row, other than Row K has a step(s). Please phone the Box Office for the availability of accessible seating in Row K.

Assisted Listening System
Assisted Listening Devices (ALD) amplify and clarify sound by cutting down ambient noise. Peninsula Players is equipped with a Hearing Loop in rows A to S and an FM-based ALD system in the balcony rows AA and BB. Patrons who require an ALD may visit the Canteen before the show. Reservations are not necessary. These devices are offered free of charge on a first-come-first-served basis. A driver's license or ID with printed address is required as a security deposit.