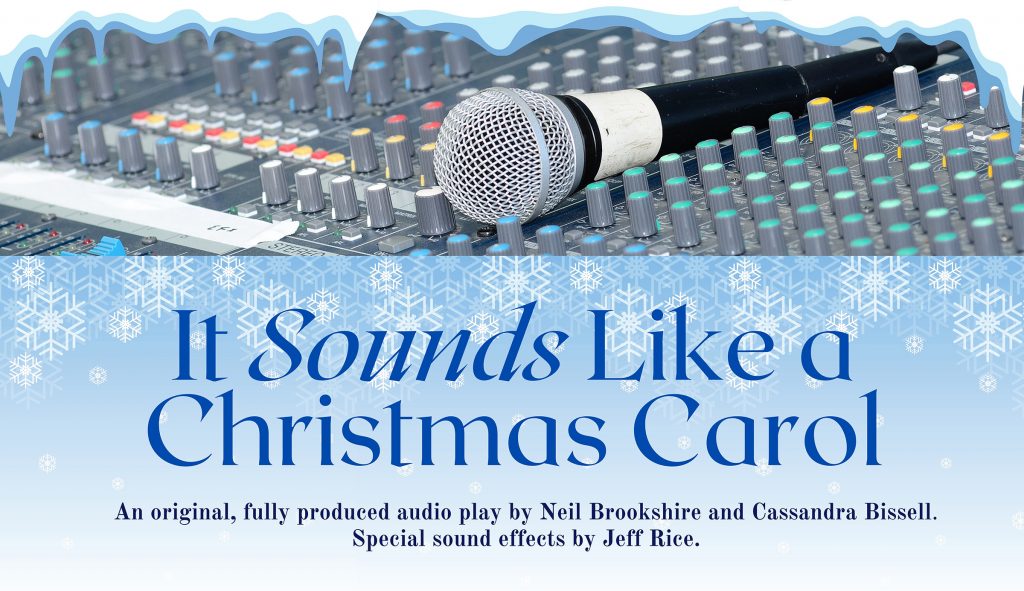 Join Carol and Fred, an actor and a sound engineer who are thrown together during an intense winter storm, tasked with last-minute fixes to an audiobook version of Charles Dickens' "A Christmas Carol." Carol is not happy to be there. Fred is an eleventh-hour sub who does not know the story. "It Sounds Like a Christmas Carol" is an original audio play directed, produced and edited by Neil Brookshire and presented by Peninsula Players Theatre.
Available through December 31 for your audio enjoyment!
Click here to download the Playbill.
Stream the podcast below:
For more podcasts by Dirt Hills Productions: